October 2020
Saturday October 31
---
2:00pm Judd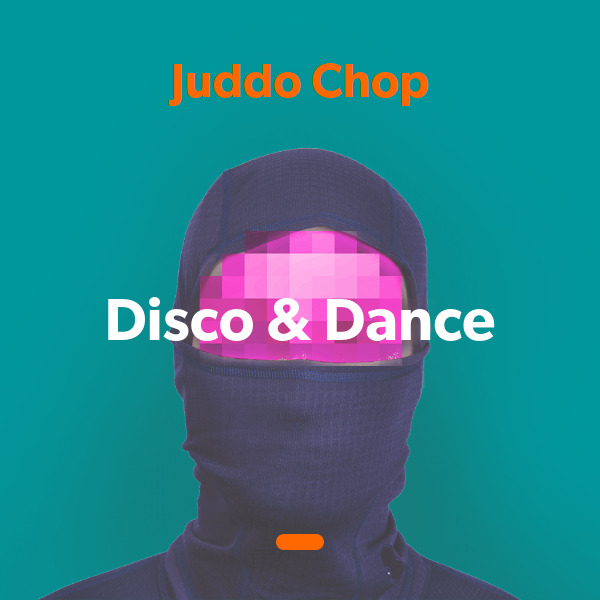 5:00pm Vic (replay)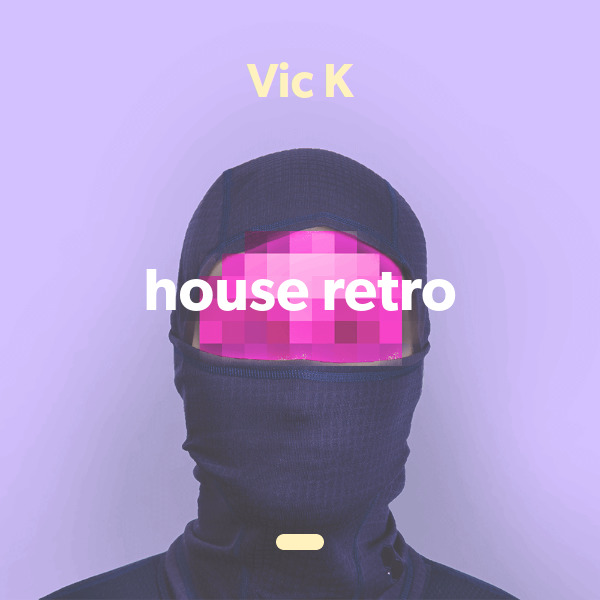 8:00pm Andy Davies (Live DJ Set)
Sunday October 25
---
3:00pm Sal (replay)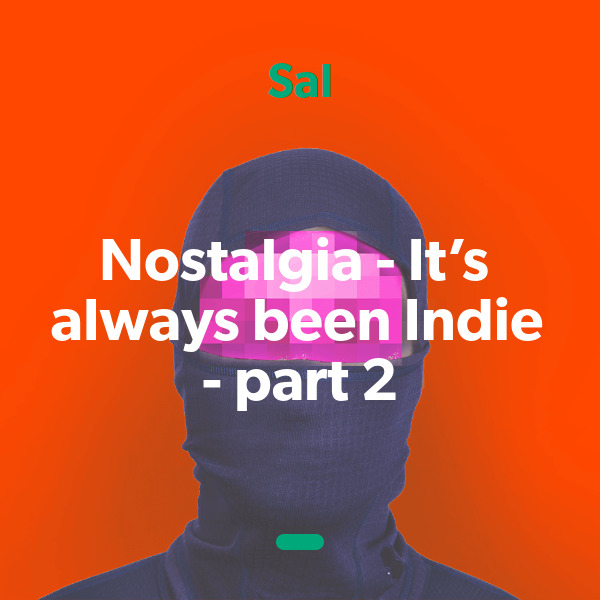 6:00pm CD (Live DJ Set)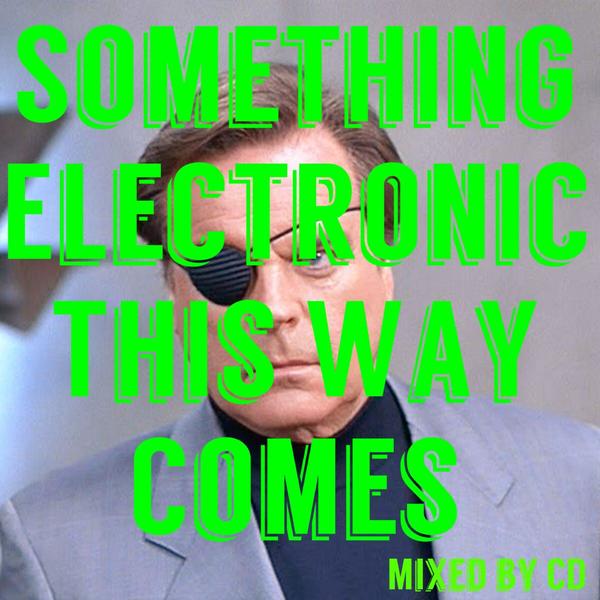 Saturday October 24
---
4:00pm Bruce Q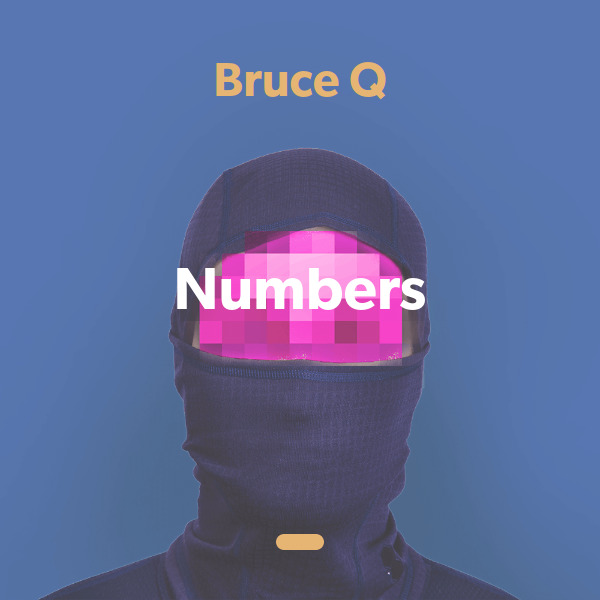 7:00pm Andy Davies (Live DJ Set)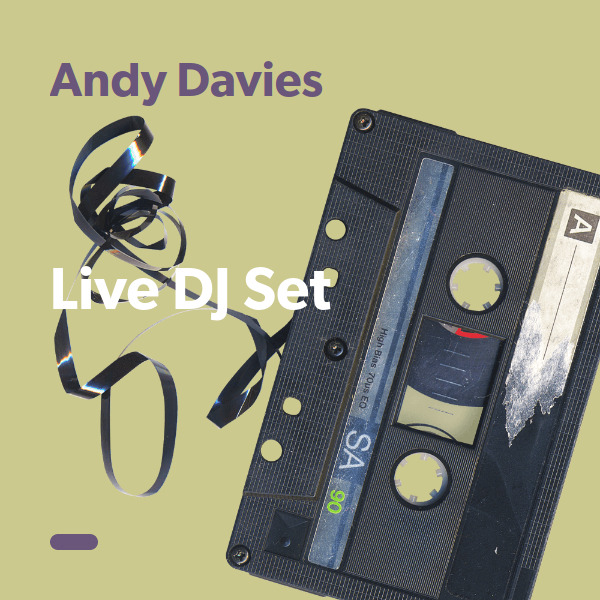 10:00pm Dan M aka The Mess (Live DJ Set)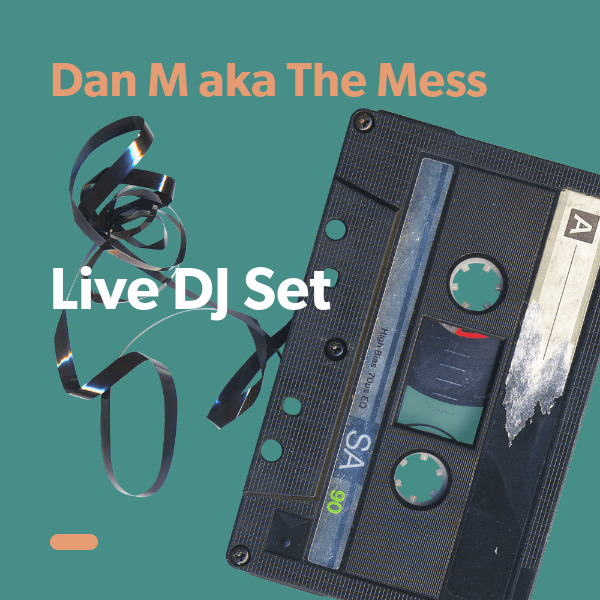 Sunday October 18
---
11:40am Stuart D (replay)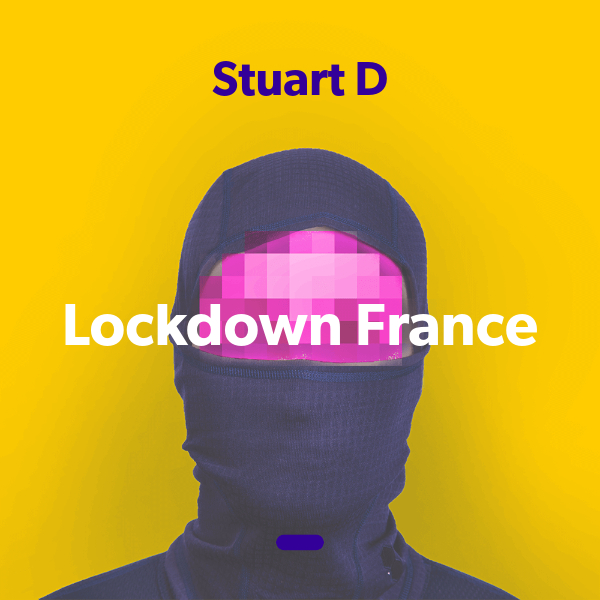 3:00pm Em (replay)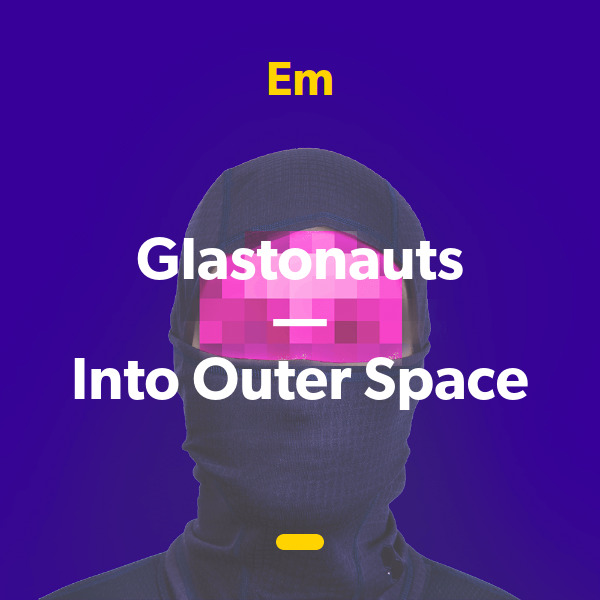 6:00pm CD (Live DJ Set)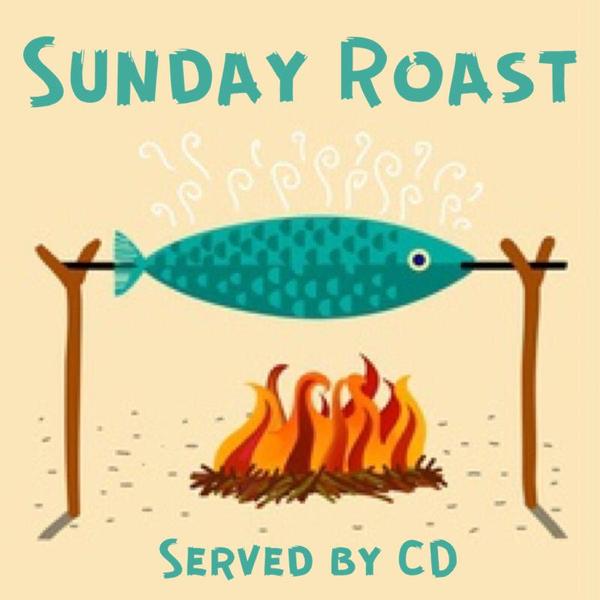 8:00pm DJ Sebster (Live DJ Set)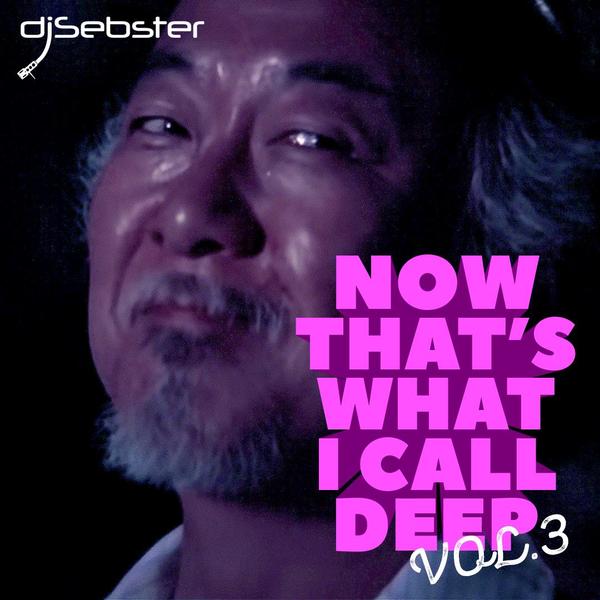 Saturday October 17
---
11:00am Hide U (replay)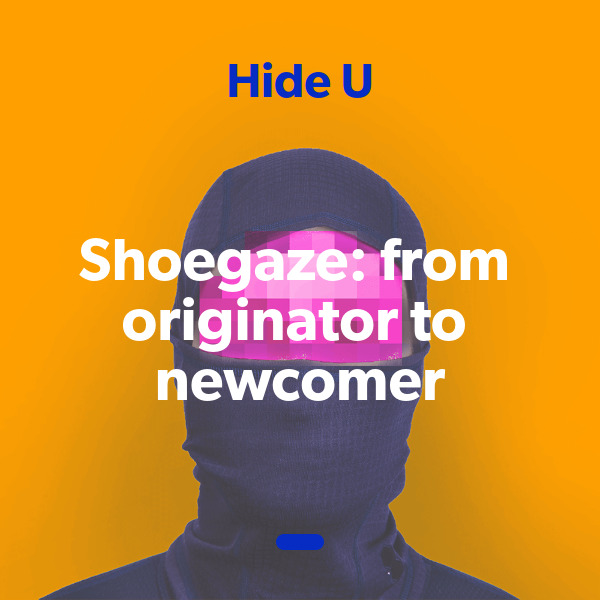 2:00pm Sal (replay)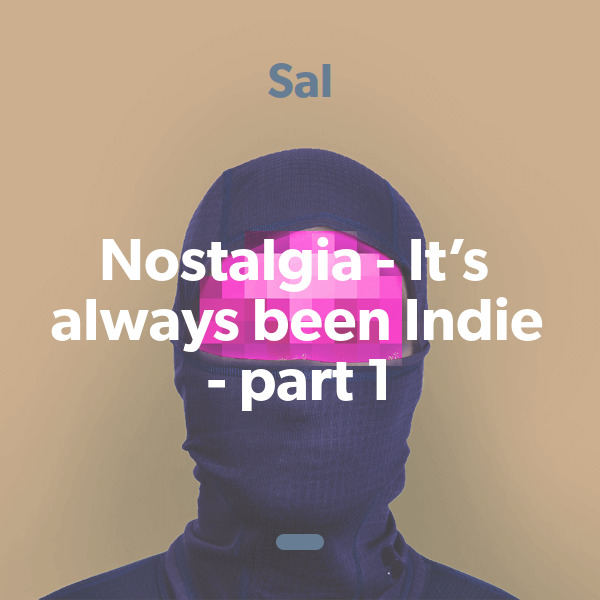 5:00pm Esther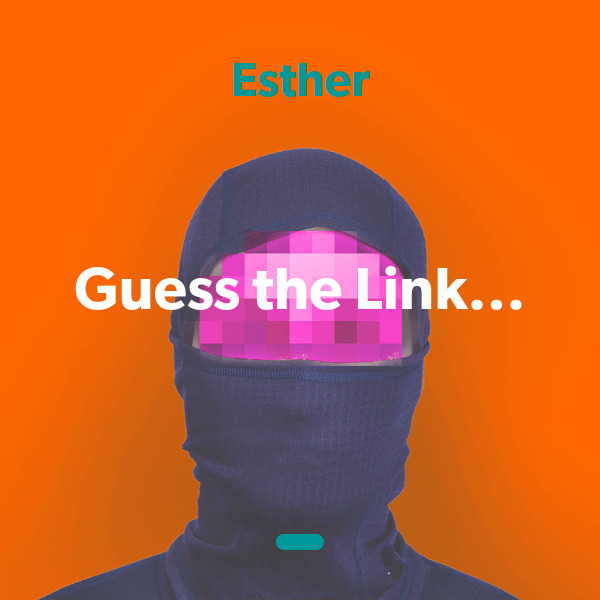 7:00pm Dave O (Live DJ Set)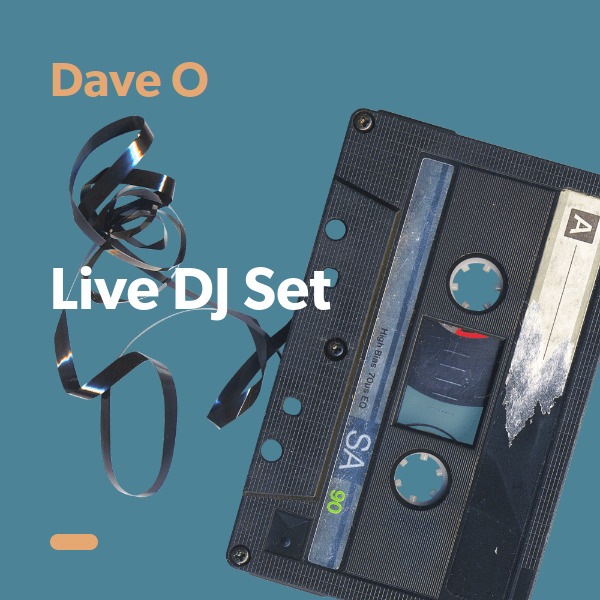 9:00pm batch (Live DJ Set)
Friday October 16
---
3:00pm Glastonauts (replay)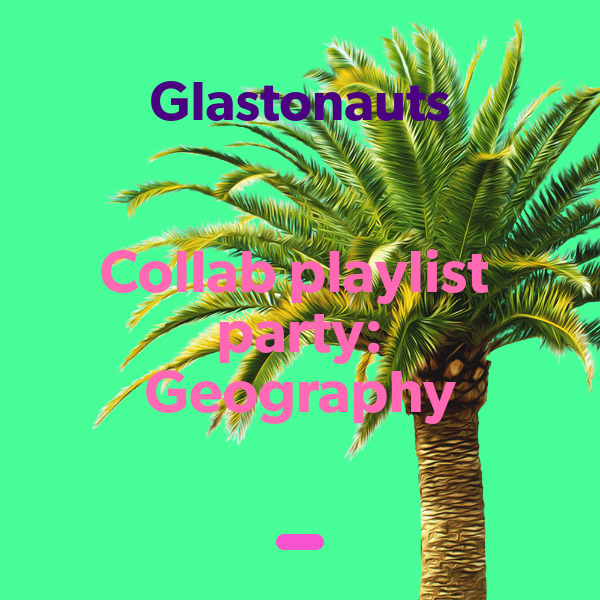 9:00pm Corbbs (Live DJ Set)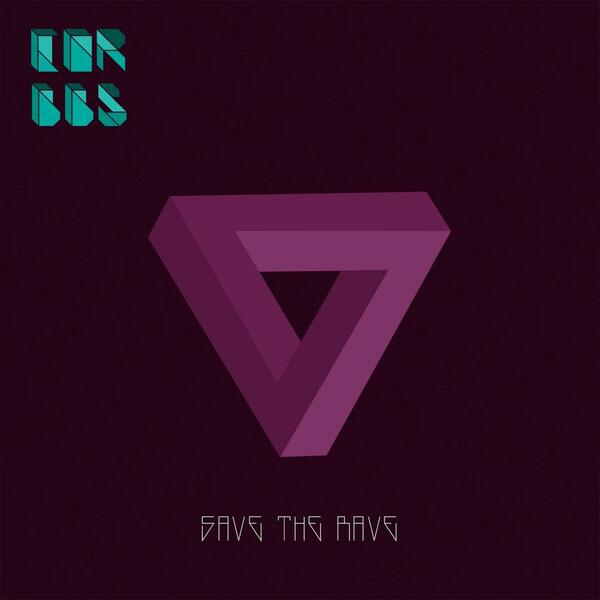 Sunday October 11
---
11:00am Bruce Q (replay)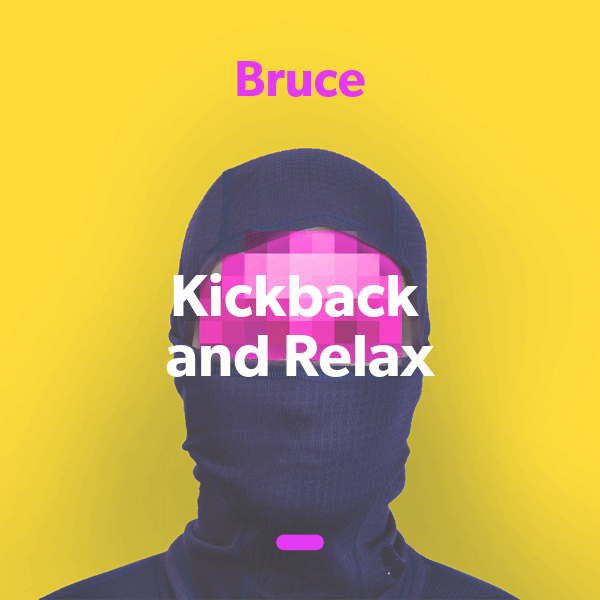 4:00pm Brocc Oli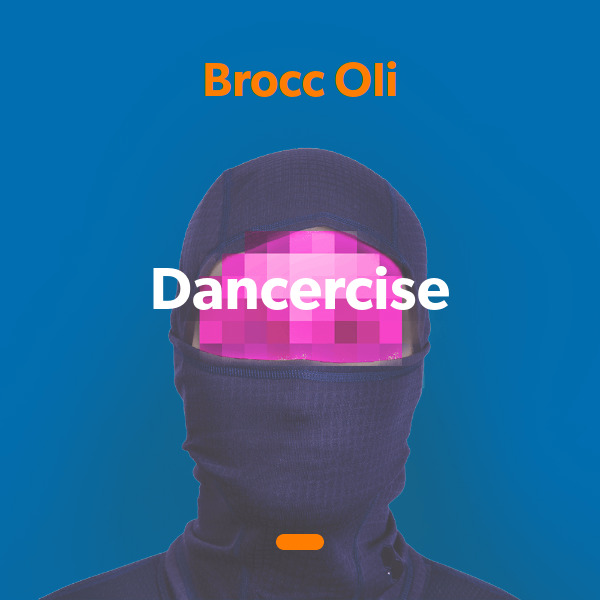 6:00pm CD (Live DJ Set)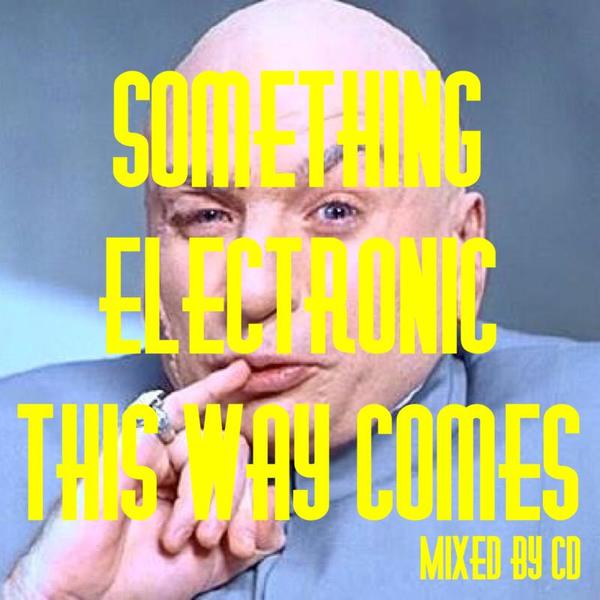 8:00pm Corbbs (Live DJ Set)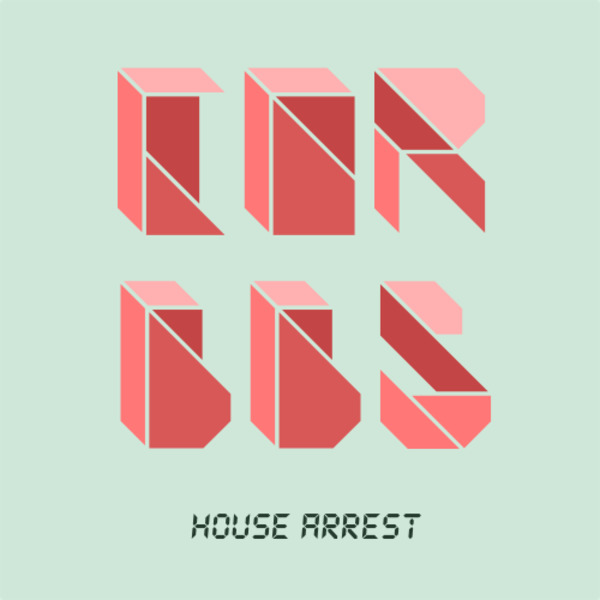 Saturday October 10
---
6:30pm Melissa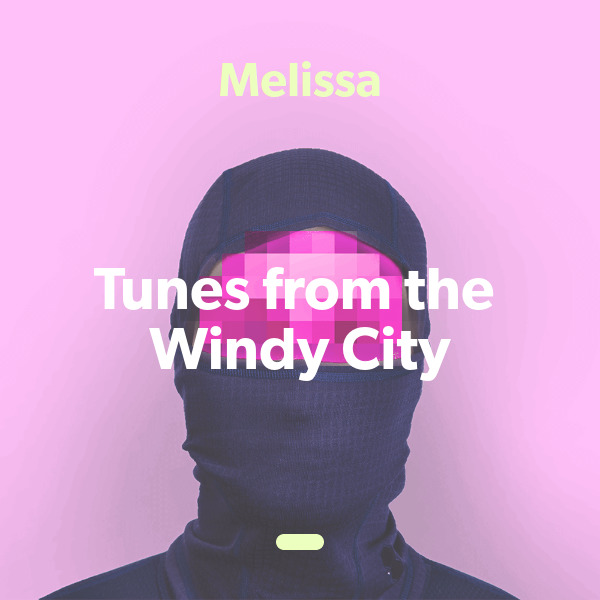 9:00pm LostLegend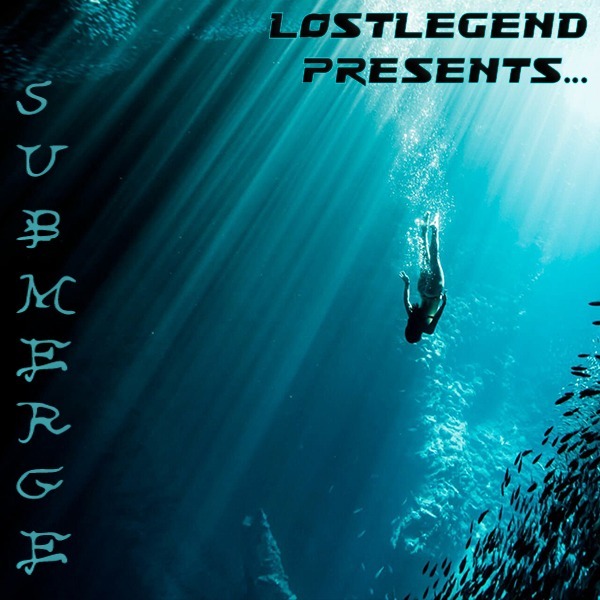 Friday October 9
---
3:00pm Brocc Oli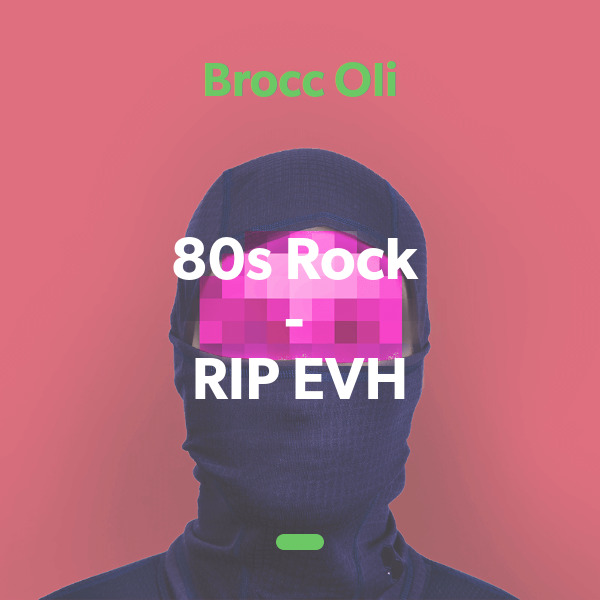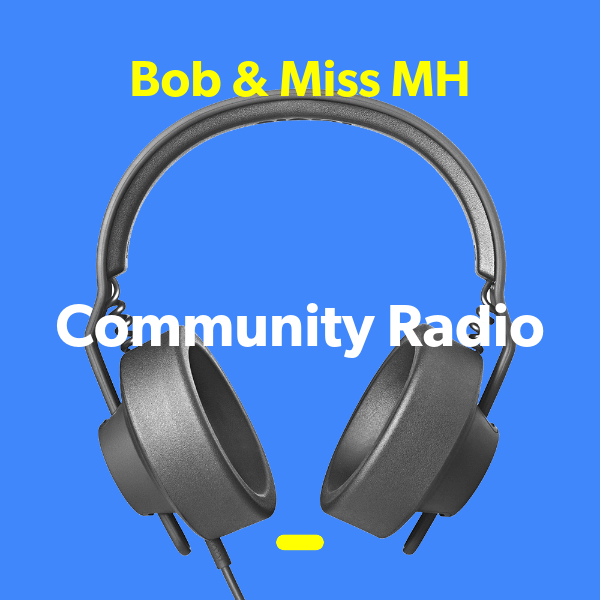 7:00pm Joey Bush (Live DJ Set)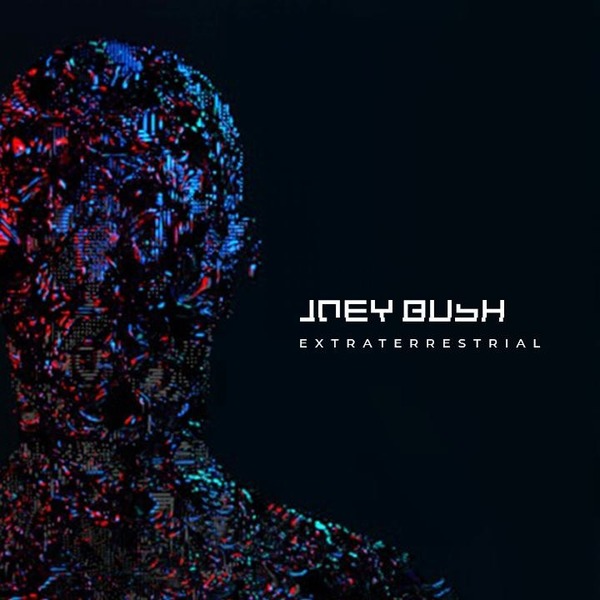 Sunday October 4
---
10:00am koko (replay)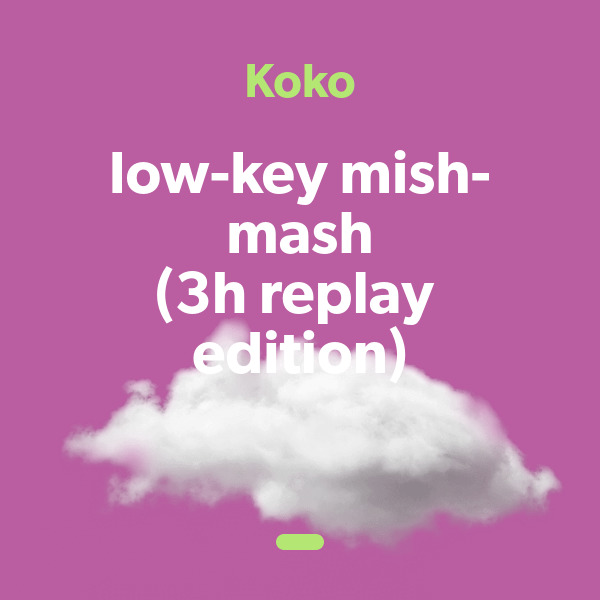 2:00pm TomKat (replay)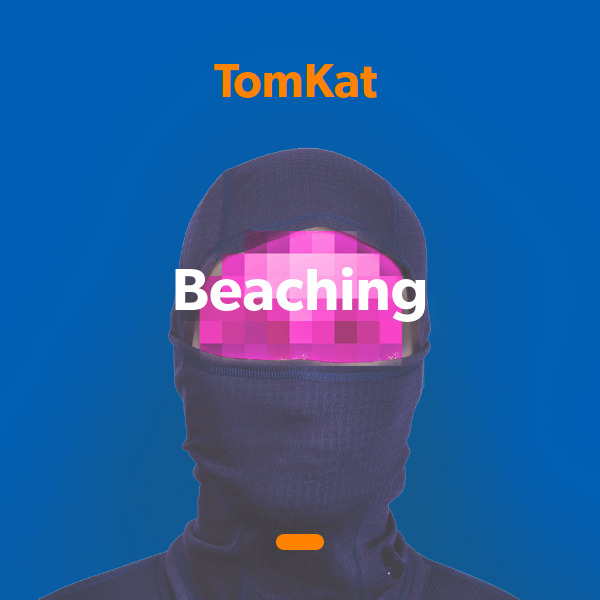 5:00pm Bob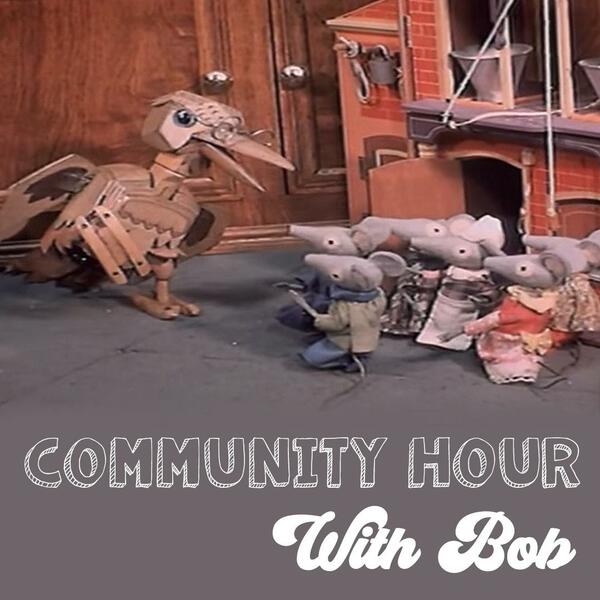 6:00pm CD (Live DJ Set)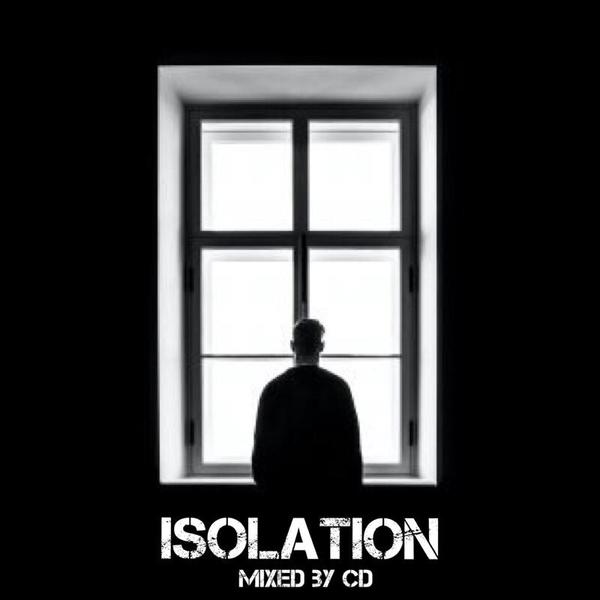 8:00pm Ioannis (Live DJ Set)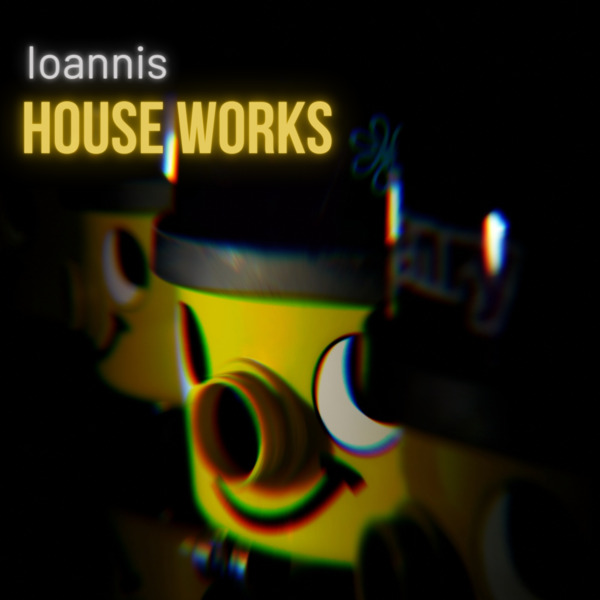 Saturday October 3
---
2:00pm Brocc Oli (replay)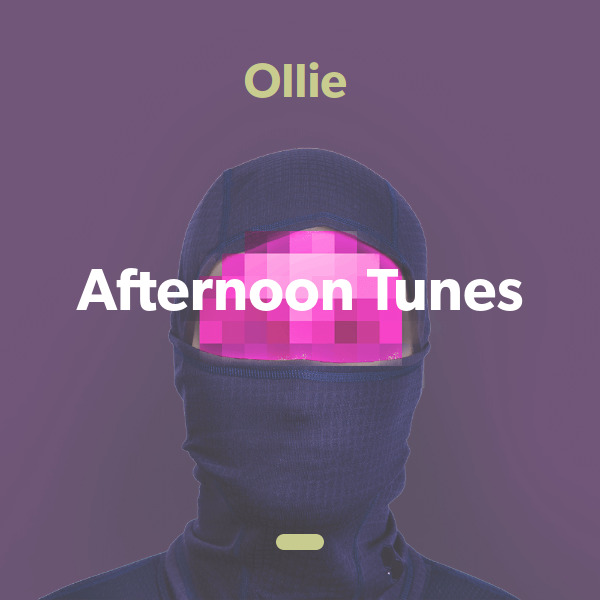 4:30pm Jomo
Billie Holiday, Strange Fruit, 1937. Racial violence in the US south, one of the most enduring lyrical images ever: 'Southern trees bear a strange fruit / Blood on the leaves and blood at the root / Black bodies swinging in the southern breeze / Strange fruit hanging from the poplar trees'. Jazz was intrinsically a protest music, strongly influenced by traditional black and gospel music, also by the early 20th century classical music, which broke away from traditional melody and harmonic structures (think Shostakovich, Strauss, Weber). Up until the late '10s and early '20s, this non-harmonic classical music was the main vehicle of musical political protest; jazz took that baton through the '30s, '40s and '50s. The political issues dominating the first part of this set ('30s, '40s and '50s) are race, war and property. Strange Fruit is one of the most influential songs of our era, frequently covered.
Woody Guthrie, This Land is Your Land, 1940. Folk and country music also having a rich vein of protest. Private property ownership, monopoly over earth resources, hunger. Verses 4 and six excluded from the radio release, as being too provocative, then re-introduced in the version played here. Verse 4: As I was walkin' - I saw a sign there / And that sign said "No trespassin'" / But on the other side …. it didn't say nothin! / Now that side was made for you and me!"
Sons of the Pioneers, Old Man Atom, 1945. Against the nuclear bomb. Awesome lyrics: 'The answer to it all ain't military datum / Like who gets there firstest with the mostest atoms / No, the people of the world must decide their fate / They gotta get together or disintegrate'. Eminem, put that in your pipe and smoke it.
Jean Ritchie, Black Waters, original recording early '50s. One of the earliest environmental songs, on the destruction caused by strip mining in Kentucky ('Sad scenes of destruction on every hand / Black waters, black waters run down through my land'). She released her early music under a male pseudonym to avoid offending her mother. Later came to be known as the 'mother of folk'.
J B Lenoir, Eisenhower Blues, 1954. Back to jazz. Protest against Eisenhower's cutbacks to the Depression-era package of economic relief, recovery and reform, aka the New Deal. 'Taken all my money to pay the tax / I'm only givin' you people the natural facts / I only tellin' you people my belief / Because I am headed straight on relief'.
Louis Armstrong, (What Did I Do To Be So) Black and Blue, 1955. 'My only sin / Is in my skin / What did I do / To be so black and blue?' Released the same year as Rosa Parks refused to accept the bus driver's instruction to move to the 'coloured section''.
Pete Seeger, Where Have All the Flowers Gone, 1955. War protest, but also adopted subsequently as an environmentalist song ('Where have all the flowers gone / Long time passing … Where have all the young girls gone… the husbands gone… the soldiers gone… the graveyards gone? / Gone to flowers, every one / Oh, when will they ever learn?'). Seeger, along with Dylan and Joan Baez, were the most prominent folk-inspired political singers of that era. Seeger borrowed this tune from a Russian/Ukranian folk song.
Tom Lehrer, We Will All Go Together When We Go, 1959. Just a bit of fun. Parodies the mutual assured destruction doctrine. Similar theme to, eg, Dr Strangelove film (1964, based on 1958 book Red Alert) and Fail Safe film (also 1964). Lehrer's most famous song was the classic 'Poisoning Pigeons in the Park'.
Phil Ochs, Draft Dodger Rag, 1965. Anti-Vietnam war, one of the earliest (the war protests began in earnest in 1964). Ochs said: 'In Vietnam, a 19-year-old Vietcong soldier screams that Americans should leave his country as he is shot by a government firing squad. His American counterpart meanwhile is staying up nights thinking up ways to deceptively destroy his health, mind, or virility to escape two years in a relatively comfortable army. Free enterprise strikes again.'
The Doors, Five to One, 1967. Radical social change is an emerging theme now, and the baton is passing to rock and early punk. This song is about social change through generational (implicitly revolutionary) change. 'The old get old / And the young get stronger / May take a week / And it may take longer / They got the guns / But we got the numbers'. Jim Morrison was once arrested mid-performance during this song, after calling the audience 'slaves', and charged with inciting a riot.
Revolution, The Beatles, 1968. Expresses support for social change but also doubt about violent tactics adopted by 'New Left'. 'We all want to change the world / But when you talk about destruction / Don't you know that you can count me out'.
James Brown, Say It Loud - I'm Black and I'm Proud, 1968. Racial inequality in the US. From Public Enemy's Chuck D: "'Say It Loud – I'm Black and I'm Proud' was a record that really convinced me to say I was black instead of a negro. Back then black folks were called negroes, but James said you can say it loud: that being black is a great thing instead of something you have to apologise for."
Nina Simone, To Be Young, Gifted and Black, 1969. Racial inequality in the US. Written about Lorraine Hansberry, playwright, who died aged 34 of pancreatic cancer. She wrote about racial politics, lesbianism and the oppression of homosexuality. Her most known play was 'Raisin in the Sun', about desegregation, named after this evocative line from a poem by Langston Hughes: "What happens to a dream deferred? Does it dry up like a raisin in the sun?"
Crossby, Stills, Nash and Young, Ohio, 1970. Response to Ohio National Guard killing of four students during a rally against Vietnam War. 'Tin soldiers and Nixon's comin' / We're finally on our own / This summer I hear the drummin' / Four dead in Ohio'.
Helen Reddy, I Am Woman, 1971. First feminist song in the set. Reddy: "I couldn't find any songs that said what I thought being woman was about. I thought about all these strong women in my family who had gotten through the Depression and world wars and drunken, abusive husbands. But there was nothing in music that reflected that. The only songs were 'I Feel Pretty' or that dreadful song 'Born A Woman'. (The 1966 hit by Sandy Posey had observed that if you're born a woman "you're born to be stepped on, lied to, cheated on and treated like dirt. I'm glad it happened that way".) These are not exactly empowering lyrics. I certainly never thought of myself as a songwriter, but it came down to having to do it." In 1972, she won a Grammy for best female pop vocal for I Am Woman, becoming the first Australian to do so. She was the world's top-selling female vocalist in 1973 and 1974. Died this week; Julia Gillard wrote this in the ABC: https://www.abc.net.au/news/2020-10-01/helen-reddy-i-am-woman-julia-gillard/11810546 (and have a look at the Youtube clip in the article, it's awesome).
Marvin Gaye, What's Going On, 1971. Police brutality against black Americans. Actually written by Renaldo Benson of the Motown vocal group Four Tops, after he witnessed police violence against an anti-war protest in Berkeley, California. Benson said: "My partners told me it was a protest song, I said 'no man, it's a love song, about love and understanding. I'm not protesting, I want to know what's going on.'" Later presented to Gaye. When Gaye gave it to his producer Berry Gordy, Gordy initially refused to release it, saying it was "the worst thing I ever heard in my life", and ""that Dizzy Gillespie stuff in the middle, that scatting, it's old". Gaye insisted, and the song topped the charts for 5 weeks. This track; Helen Reddy, I Am Woman; Billie Holiday, Strange Fruit; James Brown, Say It Loud; and Public Enemy, coming up in a bit, are (my guess) the songs in this set that have had the biggest public/political influence.
John Lennon and Yoko Ono, Sunday Bloody Sunday, 1972. On the Derby massacre of 1972 (British troops killing Irish civil rights protesters), more generally the Troubles. The same topic is addressed by U2 later in this set.
Bob Dylan, Hurricane, 1975. On the conviction and imprisonment of boxer Rubin 'Hurricane' Carter for murder in 1967, overturned 1985. Dylan is the quintessential political songwriter. 'Blowin' in the Wind' is synonymous with '60s protest and would be a more obvious pick for this playlist, but I like Hurricane more.
Bob Marley, War, 1976. Lyrics from speech to League of Nations by Ethiopian Emperor (and object of veneration by Rastafaris) Haile Selassie, warning League that if it did not respond to threatened invasion of Ethiopia by fascist Italy, it would lose credibility.
Sex Pistols, Anarchy in the UK, 1976. Pro-anarchism, anti-establishment, a general paean of rage which became an anthem with pretty vague purpose. The first lyric was written first, 'I am an anti-Christ'; and the Pistols could only find one other word which roughly rhymed.
U2, Sunday Bloody Sunday, 1983. Again on the 1972 massacre. U2 didn't do a lot of outright political songs, but Bono of course has been very prominent on international development and AIDS particularly.
Bruce Springsteen, Born in the USA, 1984. Treatment of Vietnam vets on their return home - social isolation, economic vulnerability. Ironically (though that irony was probably lost on the crowd) this song was used as a pro-USA, MAGA campaign rally tune by Trump. Subsequently sued by the Boss for unauthorised use, and sparking off a long-running war of words between the two.
Midnight Oil, Beds are Burning, 1987. Famously played by the band at the Sydney Olympics wearing 'SORRY' t-shirts, during the movement in support for an apology to Australian Indigenous peoples.
The Pixies, Monkey Gone to Heaven, 1989. It's not easy to pick among the surrealist lyrics, but it's an environmentalist protest song. 'There was a god / An underwater god who controlled the sea / Got killed by ten million pounds of sludge… Now there's a hole in the sky / And the ground's not cold / And if the ground's not cold, everything is gonna burn / We'll all take turns, I'll get mine too'. Frontman Black Francis: "Some of it is obvious enough to understand, but then 'If man is five, the devil is six, then God is seven,' and guess what? That rhymes with 'Monkey gone to heaven,' and it's all a little bit of a mixture of saying things that are real and relevant with a lot of Alice in Wonderland jibber-jabber and gobbledygook. This is a surreal work. I'm a surrealist. Songs can't just be 1 + 1 = 2, you know? 1 + 1 = bran muffin."
Public Enemy, Fight the Power, 1989. Racial violence in the US. Hip hop and rap becoming the main political musical channels now. Featured in Spike Lee's film 'Do the Right Thing'. Public Enemy have recently released a new version of the song, anti-Trump and pro-BLM: www.theguardian.com/music/2020/sep/28/public-enemy-chuck-d-trump-fight-the-power-black-lives-matter
Rage Against the Machine, Killing In the Name, 1992. Police brutality, and institutionalised violence in US society. Can't do a political protest set without playing a bit of Rage.
Cranberries, Zombie, 1993. Specifically about a 1993 IRA bombing, more generally about the Troubles. Incidentally, one of the iconic songs of my teenagerhood.
Ballad of the Skeletons, Allen Ginsberg, 1996. Another bit of fun. A broad-ranging satire of US politics. This was Ginsberg's last work, actually coming out shortly after his death.
Manic Street Preachers, If You Tolerate This Your Children Will Be Next, 1998. Spanish Civil War, title taken from a Republican military propaganda poster. The Manics were and are an outright political band, with the mission to 'restore the revolution to rock and roll' (their other big hit was 'The Masses Against the Classes', also a fine tune).
The Day You Come, Powderfinger, 1998. Rise of Australian populist nationalism, a la Pauline Hanson and One Nation. And a great rock tune.
2Pac, Changes, 1998. Race and politics in the US. Hip hop and rap now definitely carrying the baton. 2Pac often addressed political themes, particularly inner city inequalities. 'Give the crack to the kids, who the hell cares? / One less hungry mouth on the welfare'. True fact: when 2Pac died aged 25 (murdered, probably gang violence, no-one charged), his gang members smoked his ashes mixed with marijuana.
Eminem, White America, 2002. Intersectionality of race and musical success. Beginning his career, as a white rapper, he wasn't taken seriously, until taken on by Dr Dre; then he became perceived as the vanguard of rap, partly because he appealed to white kids.
Harrowdown Hill, Thom Yorke, 2006. Death, ruled suicide, of Dr David Kelly, British weapons inspector, related to the 'dodgy dossier' used by the Blair government to justify the invasion of Iraq. Radiohead don't do much with politics (only 'Electioneering' comes to mind), Thom Yorke a bit more so. Interesting to see the progress, across this set and intensifying in the last quarter or so, from grand themes (race, property, war, gender) towards more specific and focused but also fragmented issues.
AB Original, January 26, 2016. Australia Day/Invasion Day. There are quite a few Australian songs in this last part of the set. Good vein of protest music coming through! This song captures the sentiments of the movement which has recently led Triple J to shift its traditional Hottest 100 countdown away from Australia Day/Invasion Day. The topic of course remains controversial.
IDLES, Mother, 2017. Toxic masculinity, sexual violence, exploitation of women's unpaid labour. Memorable lines: 'the best way to scare a Tory is to read and get rich'; and (paraphrasing Margaret Atwood) 'Men are scared women will laugh in their face, Whereas women are scared it's their lives men will take'. IDLES are a great contemporary political band, if you like this check out their song 'Danny Nedelko', about immigration in the UK.
Courtney Barnett, Nameless, Faceless, 2018. Toxic masculinity, sexual violence. Australian. Also paraphrases Margaret Atwood: "Men are afraid that women will laugh at them; women are afraid that men will kill them." Of the quote, Barnett said: 'Because it's so dumbed-down, it's kind of funny—the way it flips is funny—even though it's not a funny thing at all.' And of the song: 'It was a hard song to fit together, because the music was this combination of three songs I was working on, and the lyrics came later. Instrumentally it's so silly, it's got such a poppy verse. But, in a way, that makes sense with the quote itself.' The sharp shifts between the different segments of the song give it a strong energy I think.
Mo'Ju, Native Tongue, 2018. Migration and loss of identity. Australian. This one is really worth reading the lyrics through, super sophisticated: https://genius.com/Moju-native-tongue-lyrics. 'My Great-Grandaddy was Wiradjuri / My Father came here from the Philippines / It's where I live, it's where I want to be / Oooh but you make me feel so ill at ease / I don't speak my Father's native tongue / I was born under the Southern sun / I don't know where I belong / I don't know where I belong'.
Julia Jacklin, Body, 2019. Wrapping up the set with one of my favourite songs of the last couple of years, and one of my favourite new-ish performers, also Australian. Based on a life experience, on body ownership and sexual shaming ('Do you still have that photograph? / Would you use it to hurt me? /Well, I guess it's just my life / And it's just my body'). From 'Crushing', an excellent, reflective album, worth listening through.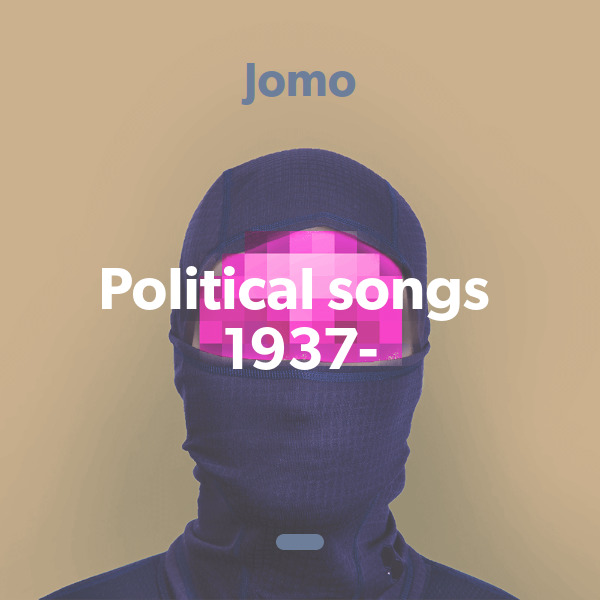 7:00pm DJ Sebster (Live DJ Set)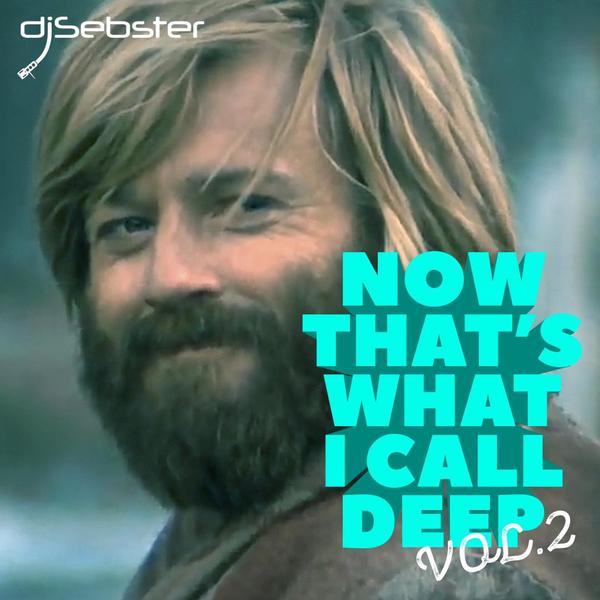 Friday October 2
---
4:00pm Em (replay)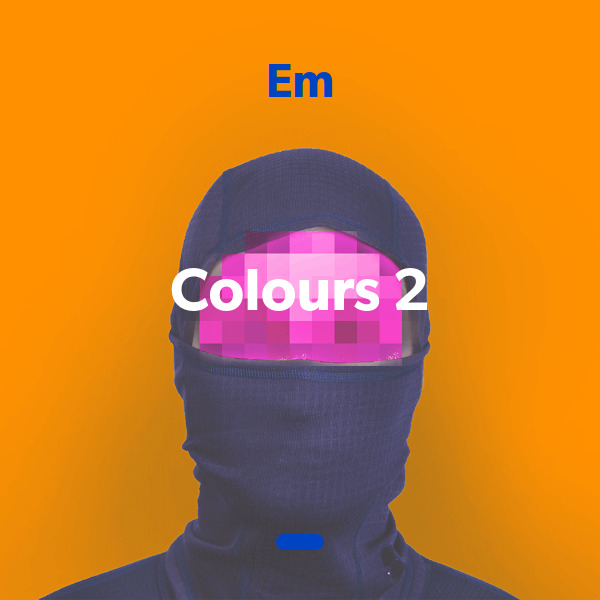 7:00pm bIG (replay)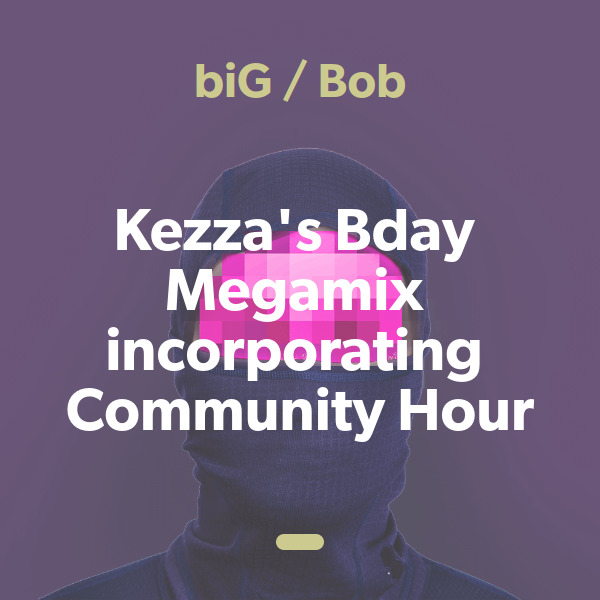 9:00pm Stuart D (replay)